Lili Gaufrette might have the name of a French treat but don't fool yourself, this French brand has a solid reputation and proves itself as a major player in little girls fashion around the world.
The story starts slowly on the outskirts of Paris in 1998. Catherine Wollner, the mind behind the brand, set out to create a collection that merged style and comfort. To me, Lili Gaufrette is the perfect incarnation of the softness of childhood to the essence of preppy. Classic cuts that incorporate more modern outlines. Every little girl's favorite feature is included here: glitter, lace, badges, prints, flounce and embroideries. And yet, never over the top. The perfect match to please the little girl's affection while pleasing mom's mindful eyes.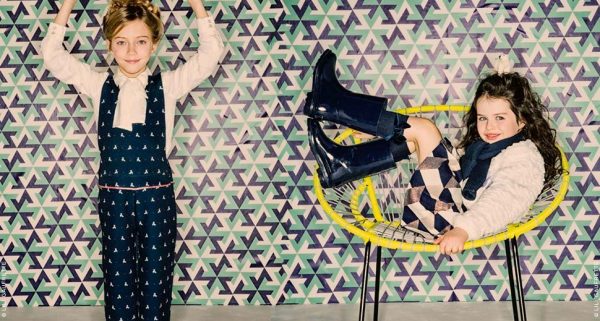 As if that weren't enough to fall in love with this brand, Lili Gaufrette offers ethical clothing. Most of the materials are natural and ethical.
This season, their collection comes in three distinct worlds: Paris, Stockholm et Megève (a French commune in the département de la Haute-Savoie) region.
Paris proposes chic essentials inspired by the French capital. Soft pinks lay abreast deep burgundies. The materials are supple and the cuts are classic. Delicate bows. Ballerinas and animal prints are featured. Lest not we forget Lili Gaufrette's signature tutu skirt.
Stockholm is all about Scandinavian inspired graphic designs. Deep blues are predominant with brown fur accents that reminds us of rich hot chocolate. Also, note the presence of the combilong, ever so practical and popular.