As several pieces are only available in a single size, it is strongly recommended to select the desired size (s).
Mayoral Girl's Headband
has been added to your shopping cart
Turban style headband for newborn girl from 0 to 18 months, an ideal accessory to complete your look.
Soft elastic cotton fabric.
Decorative elements: bow.
This item is presented in a box from the Newborn line, ideal as a gift on special occasions.
MA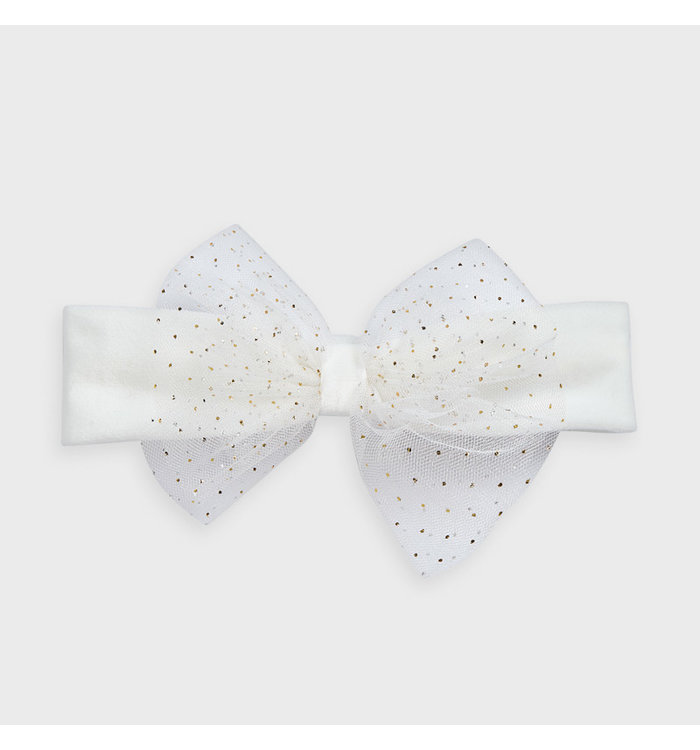 Clearance
MIMI & LULA METALLIC BUTTERFLY PONIES
has been added to your shopping cart
These must be one of our prettiest pony styles yet!
Beautiful metallic butterflies in gold, silver and metallic pale pink perched atop matching elastics.
Wear altogether or one at a time. either way, these gorgeous ponies will add something special to
MIMI & LULA MARGOT ALICE BAND
has been added to your shopping cart
Mustard is one of our favourite colours for hair accessories and this knot alice band is the perfect way to wear mustard!
Made from a thick mustard fabric covering a comfortable alice band base, and with a cool knot detail at the top, this is perfect fo
MIMI & LULA QUEEN PEARLY QUEEN
has been added to your shopping cart
Add some pearly elegance with this pack of 3 fabulous pearl clips.
Featuring a woven pearl covered clic clac, a pearl encrusted salon clip and a pearly heart snap grip, this clip pack is perfect for a special occasion.
Mayoral Head Band, CR
has been added to your shopping cart
Ivory headband with tulle and satin detailing. Beautiful diamond and pearl appliques.

Polyester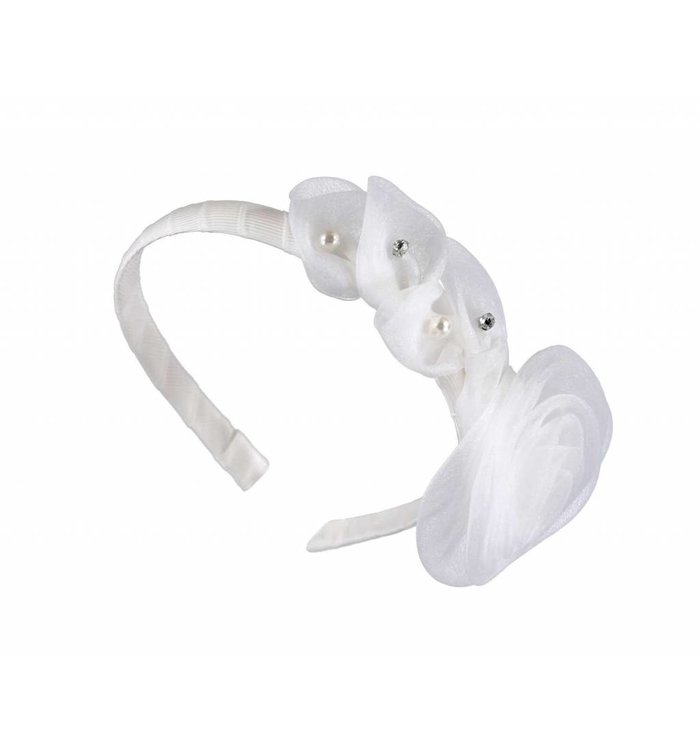 Regular collection
Patachou Headband, PE
has been added to your shopping cart
Printed multicolour headband, with bow tie.
Patachou, 0S
MIMI & LULA PINK TUTU
has been added to your shopping cart
PINK TUTU
Our newest tutu comes in the loveliest shade of pale pink.
With gold glitter dots and 6 layers of fabric, this tutu has an elasticated waistband to fit all ages from 3-10.
From parties, to play, to everyday, this tutu can be worn in lots of