As several pieces are only available in a single size, it is strongly recommended to select the desired size (s).
PETIT BATEAU 3 BODYSUITS
has been added to your shopping cart
PETIT BATEAU 3 BODIES
This set of three baby boy bodysuits with short sleeves is made of cotton. It features a red and blue striped baby bodysuit, a white bodysuit with a pretty silkscreen and a dark blue bodysuit.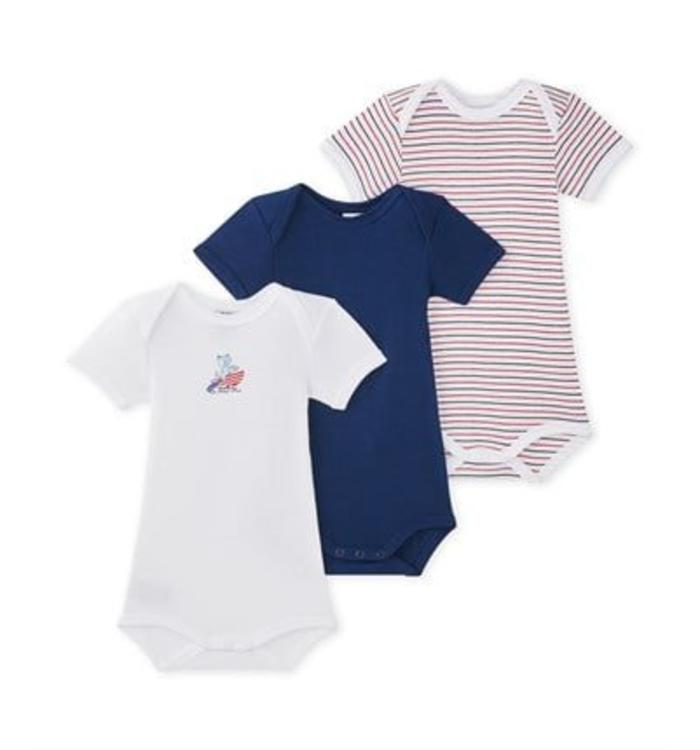 Clearance