Free shipping anywhere in Canada with orders over $75
Login
Log in if you have an account
Dont have an account? Register
LOLO OLIVE OIL OLÉO-CALCAREOUS LINIMENT (126 ML)
OLIVE OIL OLÉO-CALCAREOUS LINIMENT (126 ML)
This natural moisturizer skin care made of olive oil, cleans and gently moisturizes baby's bottom. Designed to soothe the discomforts associated with dry skin such as itching, eczema, redness and rashes
All na
LOLO OLIVE OIL DIAPER RASH BALM
OLIVE OIL DIAPER RASH BALM
Easy to use and carry around, this hydrating balm is a concentrate of nourishing ingredients which will appease and protect baby's bottom. Its velvety-smooth texture is the result of the rich mixture of olive oil, olive butter,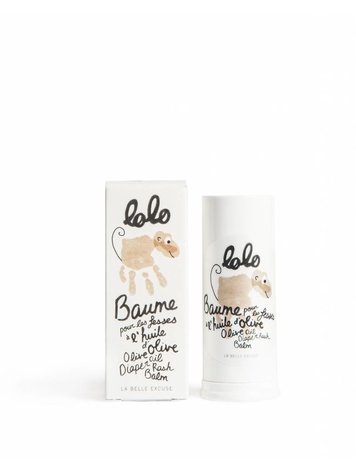 LOLO OLIVE OIL DIAPER RASH BALM
L`Enfantillon offers babywear collections from European and Canadian designers at unbeatable prices. We unearth rare gems and select the finest pieces from season to season. If a garment is right for you, don't delay, as most of the items on offer are only available in one size and one piece. Take advantage of free delivery in Canada with any purchase of 75$ or more before taxes.
Quick access
shop by category