A little less than a month ago, Caroline Cloutier, L'Enfantillon's owner, was telling me about moving the store to a new location. I expected, wrongly so, that the change would occur sometime in the spring. « We're moving in less than a month», she said, leaving me stunned. Could it be possible to be ready in such a short time?
The answer is yes! Those who know Caroline know how hard she drives to meet her objectives. In reality, I can't say I am surprised. This fashion lover never takes half measures. A space she had her eyes on had just become available and it was out of the question to let it pass. She chose to jump in head first. She and her entourage worked day and night during all of September to make this happen and present a new and revamped shop. I find the change to be in the owners' image: vivacious, instinctive and audacious.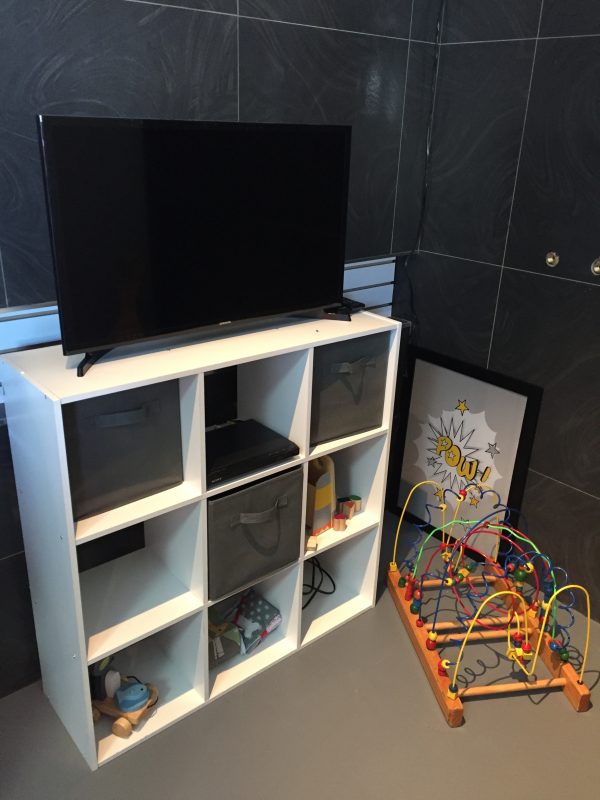 For Caroline, the new boutique had to reflect the unique character of the collections she holds. And she does have some flair because as soon as I walked through the door I was struck by the warm and refined vibe emanating from the new store.
The new space has 500 extra square feet to shop in. The area has been set-up with one goal in mind: the client. Of course, most of the extra room is dedicated to more clothes, but Caroline has kept some space for new features, such as a mini-playground for the kids. What better way for a mom to shop with peace of mind knowing your little ones are having fun in a safe environment? Some games and a television will keep the kids entertained.
The kids even have their own fitting room in the children's section.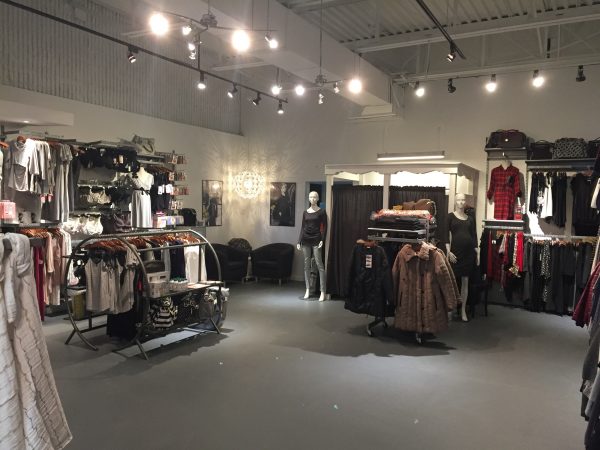 At the far end of the store, the new moms will find plenty of things for them too! The maternity section has been added with a nursing room. Just beside the fitting rooms, there are nursing cushions, discretion aprons and comfortable lounging chairs to breastfeed the baby, before trying on your soon to be new clothes.
The ceiling height, the warmth of the lighting, the modern urban flair, everything is in place to enhance your shopping experience.
As if all that weren't enough, L'Enfantillon wants to spoil you to celebrate the new store. During the whole month of October, you will receive a 10% rebate on all items in store. No exceptions. We will be waiting for you at 3228 boulevard St-Martin Ouest, just a few steps away from the old location just next to TAU market.
I am curious… What do you think of the new boutique? What do you find the most pleasing about the change?