Free shipping with orders over $75
Login
Log in if you have an account
Dont have an account? Register
My September Haul at L'Enfantillon
20 Sep 2022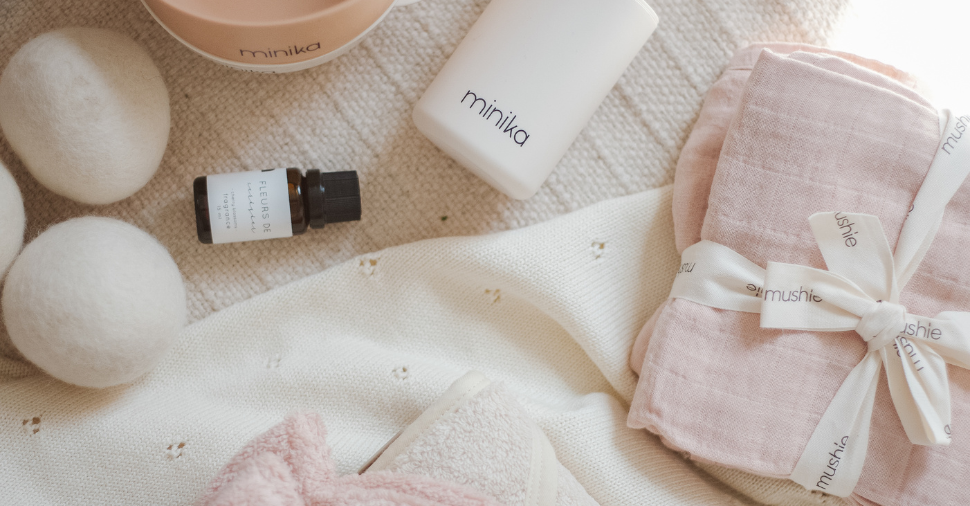 Fall is without a doubt my favourite season for fashion! I love woollen sweaters, coats and accessories in fall colours. Laura, my baby, and I went to our favourite store: L'Enfantillon. The new collections are already coming in, and we fell in love! Here are some of my little favourites and essentials I found in store! 
Woollen Clothes

Woollen dresses and skirts are must-haves in your fall wardrobe. Depending on the event, you can have fun with different pairs of shoes to change up your style. Whether with ankle boots, sneakers or moccasins, the result is magnificent! 
I fell in love with the new collections that L'Enfantillon offers this season. They have a huge selection of woollen clothes for moms and babies. My new crush: the new Ripe Maternity collection. I chose their knit nursing sweater which gives a chic look, in addition to being comfortable and making breastfeeding easier! 
https://www.lenfantillon.com/us/chandail-allaitement-ripe-bleu-k957.html  

A Must-Have Jacket for your Wardrobe

Who says autumn says cooler days. During my shopping spree at the store, I found a beautiful plaid jacket from the Super Mom brand. It can be worn in several ways. Whether as a dress or a cardigan when left open, this jacket looks great! 
https://www.lenfantillon.com/us/jacket-maternite-supermom-2270511.html 
The Rose Maternité Hat
The Rose Maternité felt hat is the perfect accessory to enhance any outfit. It goes really well with a dress, a wool sweater or a beautiful cardigan. It is absolutely timeless. 
https://www.lenfantillon.com/us/chapeau-feutre-rose-maternite-cr.html  
Fall Accessories
I love muslin blankets in fall colours as well as knit ones! They are ideal for keeping my baby warm during outings! My personal choice fell on the Mushie brand. I chose a slightly rosy-brown muslin blanket and a knit blanket!


https://www.lenfantillon.com/us/couverture-en-tricot-mushie-cr-52160052.html   
Wellness Products
Finally, fall is the perfect time for cocooning sessions! I absolutely had to leave the store with a candle from the Marée company as well as a fragrance oil to put on my dryer balls to perfume my laundry. I ended up choosing the eucalyptus scent. 
https://www.lenfantillon.com/us/chandelles-maree-vrac-32528591.html 
https://www.lenfantillon.com/us/fragrance-balle-sechage-maree-vrac.html 


Happy shopping spree!
Émilie & Laura
Les Essentiels