Free shipping anywhere in Canada with orders over $75
Login
Log in if you have an account
Dont have an account? Register
POPULAR GAMES AND TOYS
15 Dec 2022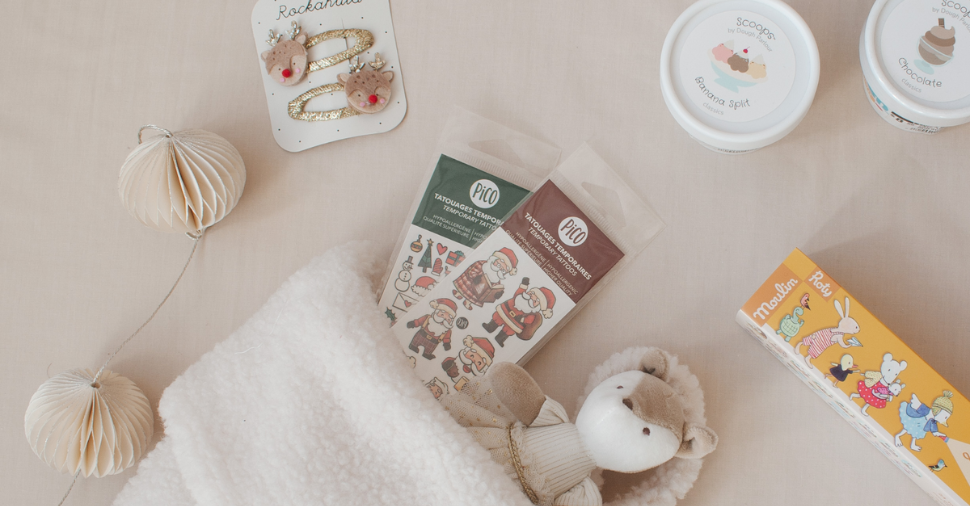 Christmas is fast approaching, and you need some inspiration to find the perfect gift for your child? Here is our selection of popular games and toys that are sure to please!
Early Learning Toys
For babies, we suggest easy-to-handle silicone toys. Whether it's Oli & Carol's bath games, Minika's stacking tower, or Mushie's interlocking games, your baby will love discovering and exploring these games with all their senses.
Arts and Crafts
Moulin Roty's "L'Aquarelliste" case includes beautiful watercolour pencils, colours, and brushes. It's perfect for kids who want to explore their creativity!
DJECO offers several paint sets for kids to explore their creative side. The set of 6 "Classic" or "Sweet" paint tubes or the paint set including everything needed for finger painting are ideal gifts for children who like to play with colours while creating works of art!
For the Dinosaur Lovers
DJECO's multi-activity box is perfect for dinosaur lovers! It has 6 different activities, including a painting activity, 4 scratch cards, 3 paper toys, 1 foil activity, and 1 dabbing and gluing activity. (These activities are recommended for children aged 6 and over.)
Still in the same theme, DJECO's memory and battle game is a game where you fight with images of dinosaurs! You must place the cards face down on the table. You only have a few seconds to memorize the pictures before the dinosaur battle begins!
Pretend Play
Kids love to play pretend! Whether it's taking care of their stuffed animals, cooking, or taking their dolls on a stroll, children like to reproduce what they experience and see in their daily life. The Paola doll and the Must Be Baby stroller are perfect for children who want to take care of their own baby.
The Moulin Roty tea service is always an excellent gift idea. This complete set stimulates the child's imagination, including a teapot, a creamer, and a sugar bowl, as well as 4 cups and 4 saucers.
Need more advice? Don't hesitate to come to the store! Our experts can help you choose the perfect game or toy to give your child!
Happy Holidays!
L'Enfantillon